Retail
The Bubblebox team has a long history of helping retailers to deliver the best customer experiences available. This includes in-store through clientelling, online through intelligent product and service recommendations, and ensuring that your ad spend is optimized. Omni-channel retail is here to stay and Bubblebox can help.
Learn more.
Financial Services
From Wealth and Investment Management, to Insurance, to Banking, to Credit Unions and Loan agencies, Bubblebox has helped all types of financial companies to gain value from Salesforce technology. We make business processes efficient via customer engagement.
Learn more.

Technology & Manufacturing
Often startups are founded on a shoestring budget that makes the most of the less expensive tools available. Migrating to a single platform to take advantage of a holistic approach across all areas of your business can be daunting. Bubblebox understands the challenge you face and steps in to support your business as a trusted partner.
Learn more.


Communications & Media
Whether looking to book a broadway show or manage multiple publication brands, Bubblebox helps to optimize the customer experience from the first interaction through to advocacy. Using the right technology, at the right time, in the right application, Bubblebox ensures that every interaction with your customers feels authentic and personal.
Learn more.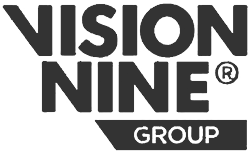 Non-Profit & Education
Efficiency and experience are just as important for good causes as they are for private sector business. Making sure that every aspect of the organization is using relevant data to deliver donor, sponsor and student experiences that speak to the heart is a powerful tool. Ensure that your organization is optimized to perform the service you aspire to deliver. Every day.
Learn more.
Travel, Transportation & Hospitality
Often seen as the pioneer for embracing the power of digital change through the rise of online bookings, travel & hospitality is still all about people. From corporate travel to family vacations – sales, services and marketing have never been more intertwined to ensure that customers receive the very best experience.
Learn more.