The team at Bubblebox had the privilege to attend the University of British Columbia's (UBC) Science Career Information Fair in early March to recruit the brightest minds.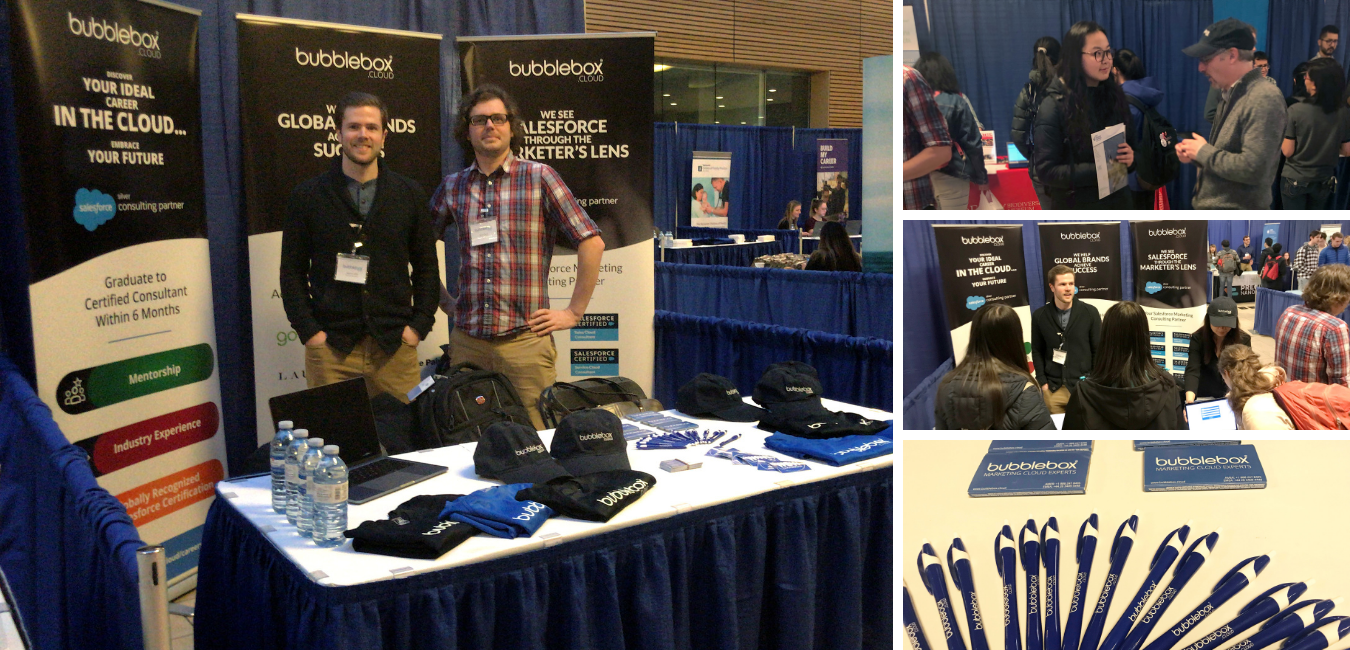 Participating at the career fair allowed us to showcase our work, discuss our company culture and meet with non-traditional candidates. With a high number of attendees, speaking with students one-on-one gave us the chance to discover their career goals and interests, all while building strong relationships.
"We were impressed to meet with students with a strong interest in digital transformation and the eagerness to learn and get out into the job market" said Bubblebox's Co-Founder Paul Gordon.
Our employees are our most valuable asset. We appreciate and invest in our team and work with each individual one-on-one to provide them the appropriate certification training to help them succeed and excel in their role. For that reason, we look for candidates with a growth mindset and a can-do attitude.
As a Leading Salesforce Consulting Partner in the ever growing tech ecosystem, we seek ways to further implement strategic solutions for our clients and grow our partnerships. But without our most valuable asset, our employees, our growth is limited. Attending the UBC SCI Fair 2019 opened us up to the opportunity to meet qualified candidates and help them kick start their tech career with Bubblebox.
We are hiring the brightest minds to join the Bubblebox team as a Technical Services Intern (Marketing Automation) and Junior Technical Services Consultant (Marketing Cloud). Embrace your future with Bubblebox.
---