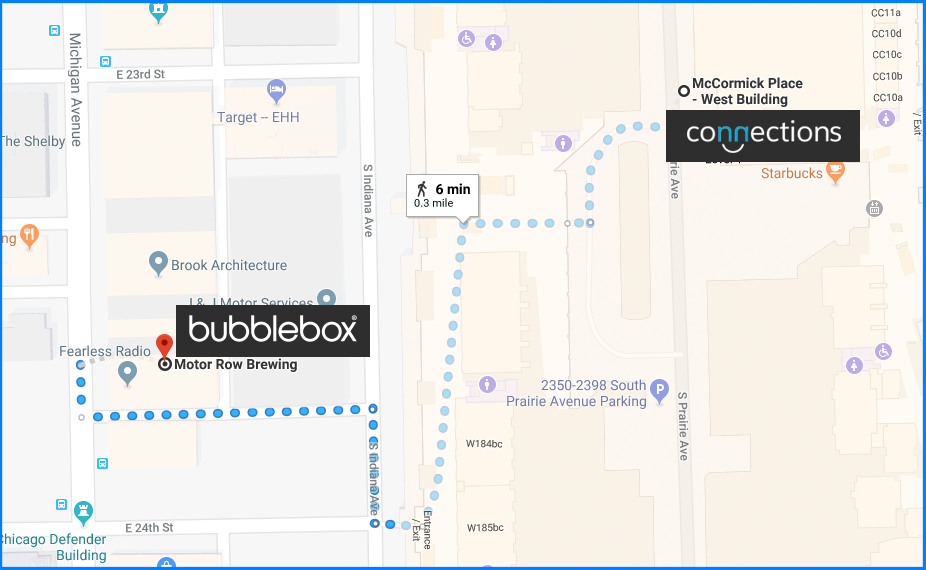 Let's meet at Connections '18
We love Connections. It's back and we want to meet you there. We've secured a great watering hole called Motor Row Brewery that is only steps from McCormick Place West - which is where all the Connections sessions will be taking place.
RSVP to let us know you'll be stopping by! We'll have all the beverages you need including a fantastic selection of craft beer.
Date
Wednesday, June 13th 2018
8:30am - 8:30pm
Location
2337 S Michigan Avenue,
Chicago, IL 60616, USA